At the heart of the project is a children's book, which has a rhyming narrative and beautiful hand-drawn illustrations. It is the story of a young girl, caught up in the catastrophe, who falls through a crack to discover the surprising cause of the quake. It's a Yeti! He is angry because he's being squashed and the young girl has to bravely stand up for her country and persuade him to stop the shaking.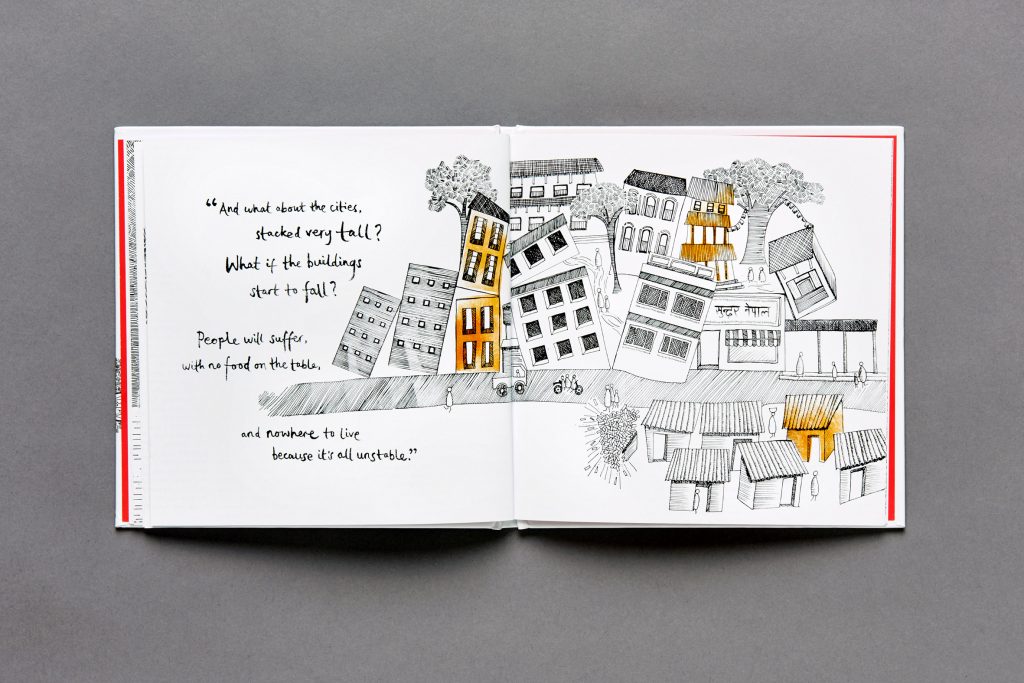 There is also an A2 print, inspired by the story. And two screen-printed T-shirt designs.
All of the products are available to buy in the online shop.
A Kickstarter campaign in 2015 ensured that the production of all our core merchandise is funded so now every single penny that you spend will go to Nepal (excluding P&P of course).